Institute of Certified Records Managers
Navigating the Institute of Certified Records Managers On-Line System
Once you have completed a successful logon you will see your UserName in the top right-hand corner of any page you visit along with the addition of a link to logoff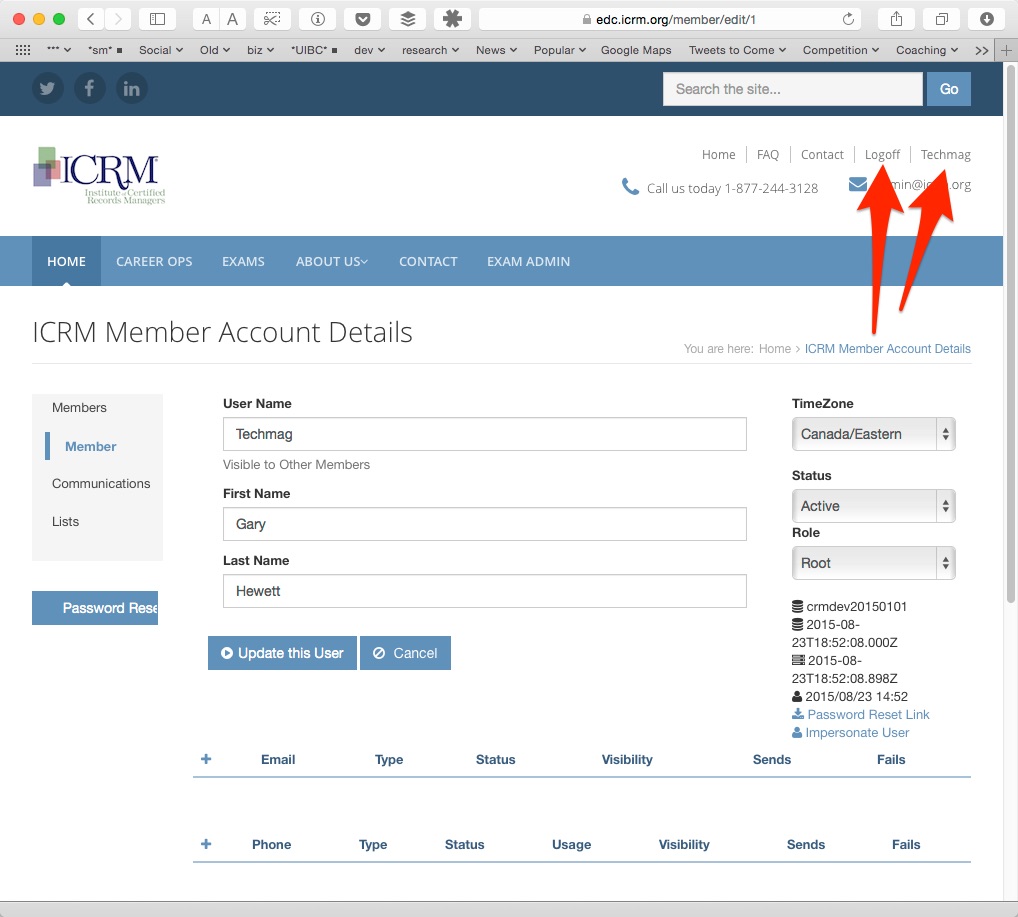 Clicking on your UserName will take you to your personal information screen.
As a Registered Member of the Institute of Certified Records Managers System it is your responsibility to ensure that your contact details remain accurate and up-to-date at all times. Please visit this area any time your personal infomation changes and update you account accordingly.
Depending upon the specific Memberships you have gained access to the menu bar may display additonal components
For example: If you are a Question Writer for the Credentials Administration Module then you will see Exam (or Exam Admin) added to the menu bar across the top of the screen.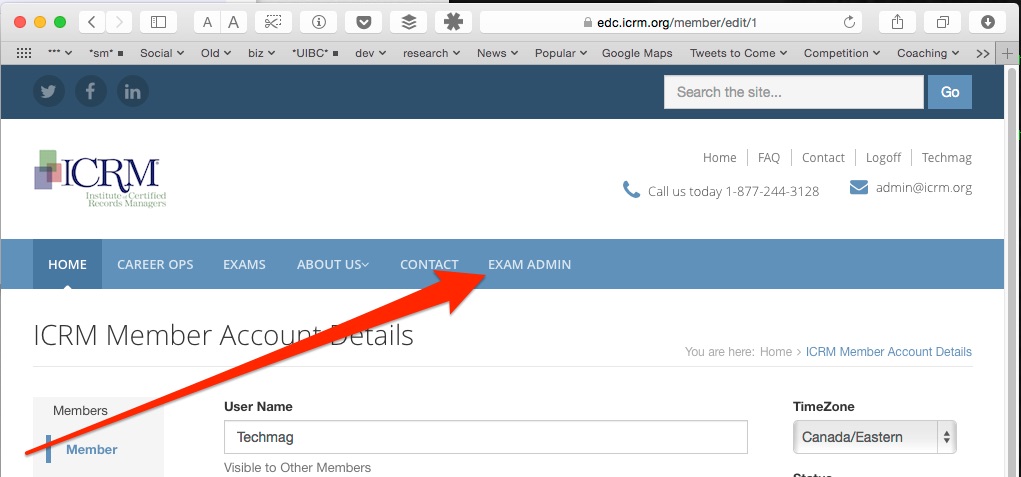 Clicking on that menu item will take you to a screen with a brand new left-hand side menu containing items of interest to Test Writers as well as Exam Publishers.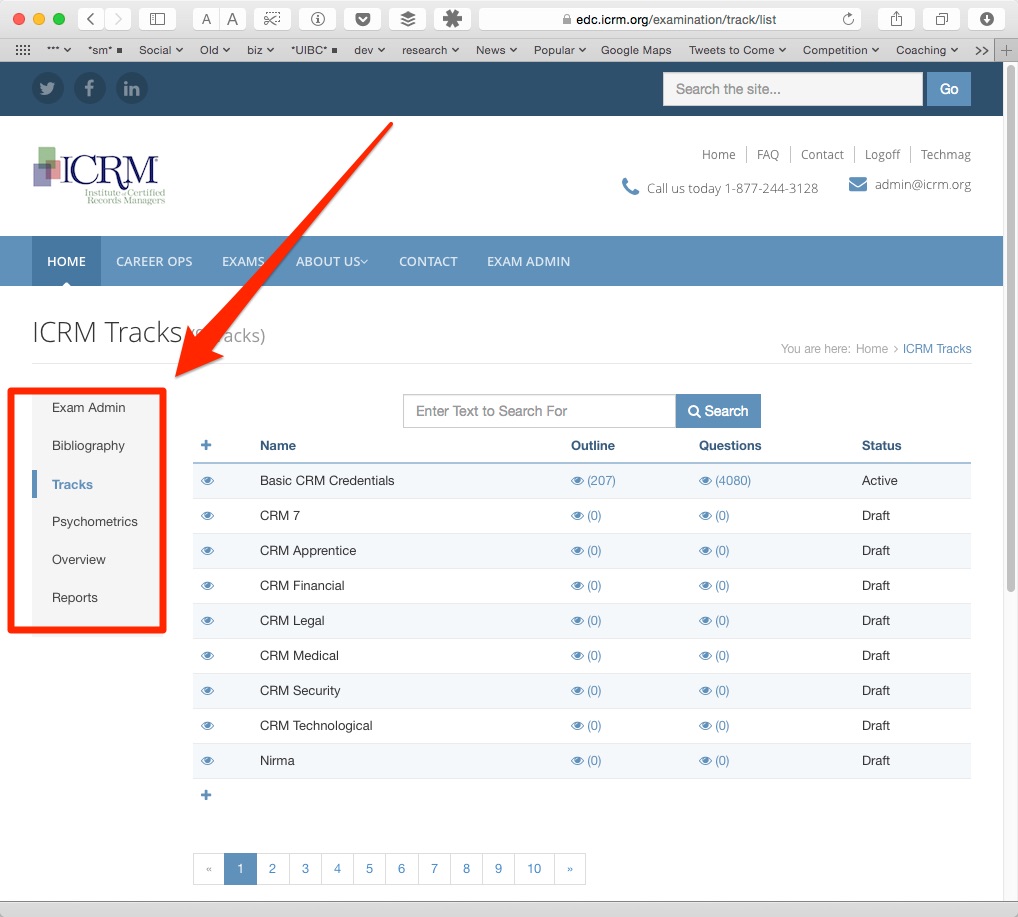 If you are a Test Writer one of the first things you need to ensure is that you select Tracks and then select a specific track (Basic CRM Credentials) before you can gain access to the main test bank data.
Menu selections are made simply by clicking on the text within the menu itself.
Selection of an item within a list is done via the icon that resembles a tiny eyeball (the meaning of the icon is "to view") which is typically located in the left-hand column of a given list.
Submenus
Once a Track has been selected then a series of submenus will appear.
Outline
Question Bank
Exams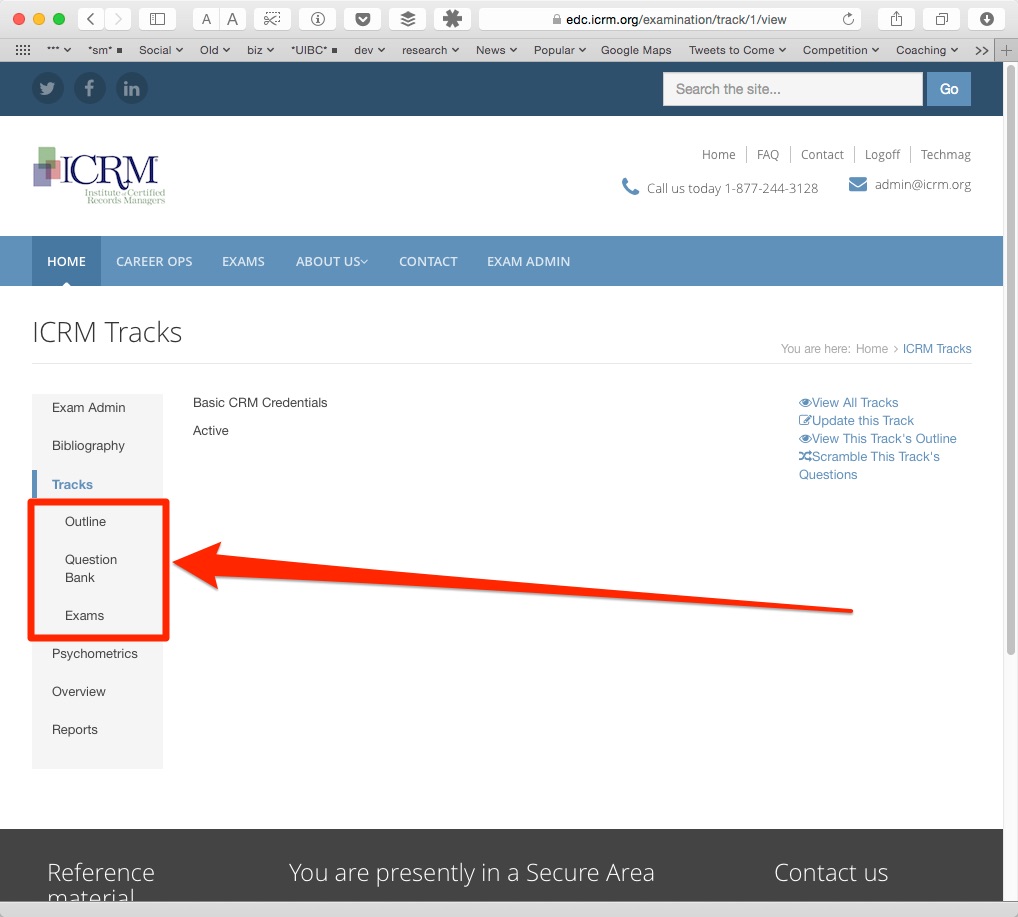 Depending upon the authorizations assigned to you various items may or may not be visible. As a general rule-of-thumb the system will not display any items, or links to items, that you are not authorized to access.
Outline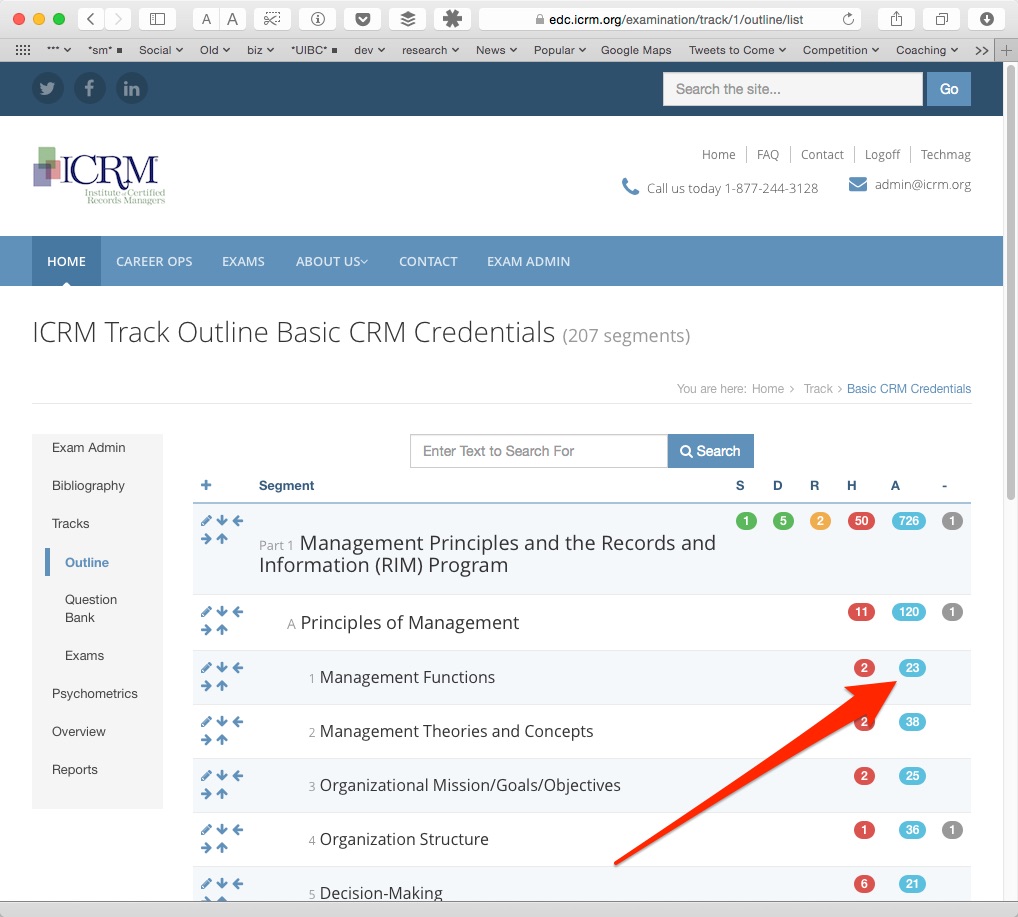 The Outline presents a list of Outline Topics and includes links to the Question Bank that show the exact set of questions for any given Outline Segment.
The Columns on the right-hand-side of the Outline list represent both the status and number of questions within a given Outline Segment:
S = Submitted
D = Draft
R = (to be) Review(ed)
H = Hold
A = Approved
Only Approved Questions will ever be used to generate and publish an Exam.
If you have any trouble at following any of these instructions please send a request for help to admin@icrm.org