Institute of Certified Records Managers
Instructions on how to Logon to the Institute of Certified Records Managers On-Line System
The Institute of Certified Records Managers System contains resources (text, images, audio, video) intended for many different audiences.
Some of those resources will be available to the general public at large and others are reserved for specific groups of members of the system. We refer to the latter as protected resources.
In order to access any of those protected resources some form of verification of who you really are will need to be provided to the system to demonstrate that you hold the correct authorizations to gain access to additional resources
With the Institute of Certified Records Managers System this is acomplished using a simple UserName and Password combination.
Some of the publically accessible resources may also be enriched (e.g.: may contain additional information) when the system knows that a verified member is requesting access.
Authentication
So how does one prove to the system who they are?
The process of proving who you are to the system is called logon.
Once you have successfully completed a logon then the system will remember you for as long as you keep your browser open. There will be no need to log back on again until you choose to logoff or you completely close your browser.
Logon is accomplished by clicking the Membership Services link at the top right hand side of any page.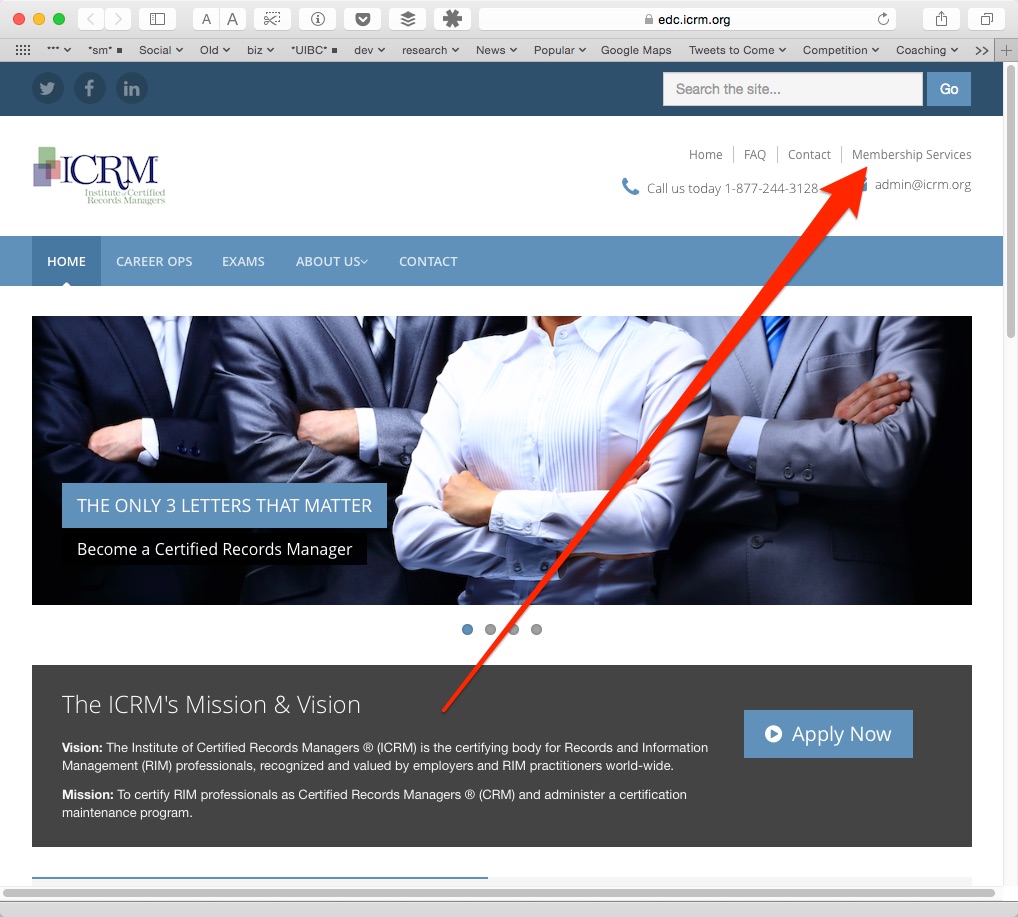 When you click that link you are taken to a page that simply asks you to enter a username and matching password.
Just enter the username you were assigned and the password you choose and press Logon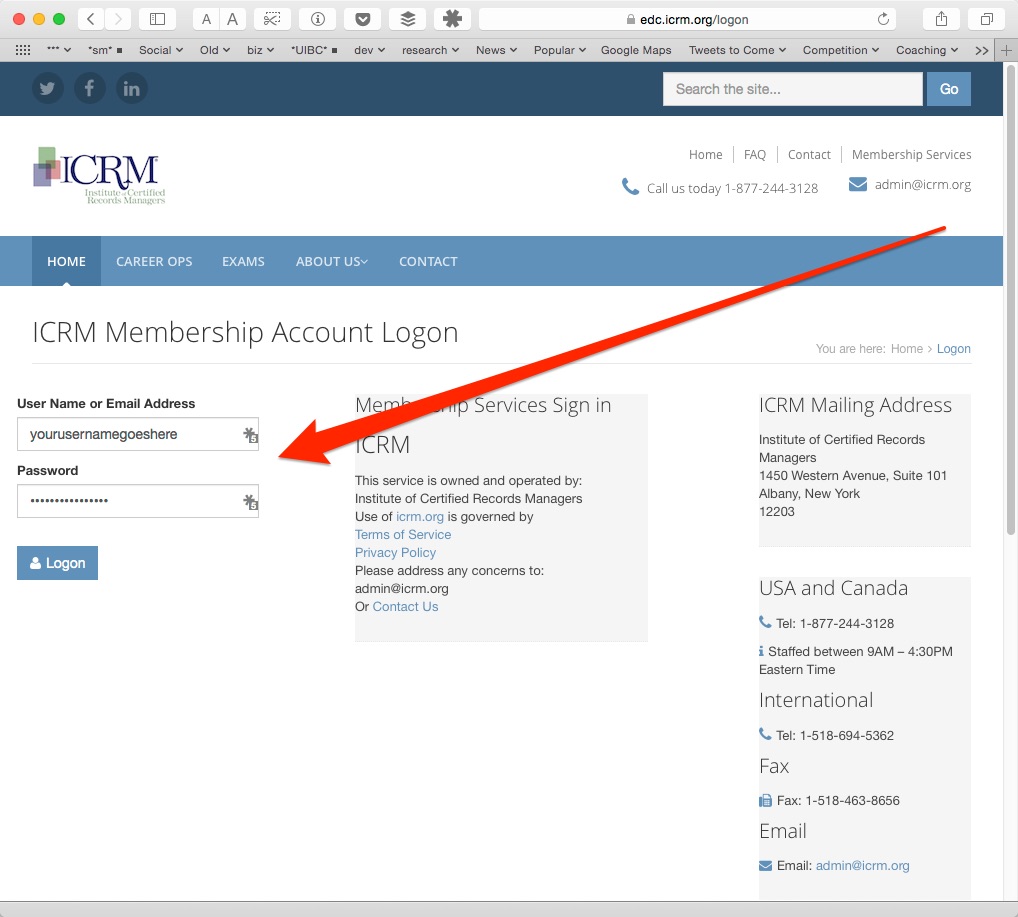 If you do not know or remember your username or password you may go to a different page and ask that a password reset link be sent to your email address.
If you have any trouble at all please send a request for help to admin@icrm.org